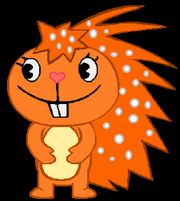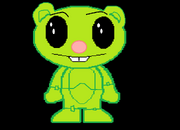 Collector and the living toy are fan characters.  
Description
Edit
Collector
Edit
Collector is an orange porcupine with dandruff.
The living toy
Edit
The living toy is a green bear with jointed limbs and a jointed stomach.
Collector is currently in a padded cell for murdering Lumplin, Future and Friendly, as well as claiming her toy is alive.
The living toy's location is a mystery.